Post by Deleted on Aug 13, 2014 4:41:17 GMT 1
Hello, guys.
i'm new here.
today im going to posting my thoughts about "Bayview, Rockport, Palmont, Mystery City....how are they fits in world map"
first of all i dont wanna hear that "old post....already discussed"...all that blah...blah...please reply it if you want to discuss or correct me.
So, let's start this thread.....shall we!!
Lets take a look at my map first, i created it overnight (it's just a casual drawing, just a rough sketch, im not good at it). Here i connected all of the canyons at the place where it should be
(as nfsc shows us in the map...not ool glitch im talking about, these are just misplaced due to time pressure as we all know.)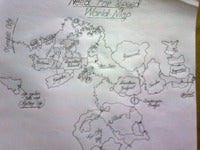 What i did actually, i put Bayview to the east of Rockport and (i think it should be there and it'll match the storyline too..)Tri-City Bay[nfs uc] south.
i think nfsw did some mistake to putting R&P together...coz they are connected with canyons (remember the drawbridge in nfsmw). i personally think bayview is
someway connected with Rockport (Rog said about bayview).
As for canyons connections, i just rotated or flipped some of them to connect each other. look at the canyons, i just placed them as we saw in map and voila!!!...they
matched. now ppl were talking about Mystery City, which can be seen from Kempton. Actually i think it's the beta city of nfsc because devs dropped it to far west
in the full version.
Now let's talk about the Gold Valley Run, i think its somehow linked with Olympic City.....i highly believe. That is why Cooper flew to Baayview in flight.
Remember what we've seen when we entered Rockport, an unknown bridge we've seen far away. i think it is the main connector between Rockport and Tri-City
Bay(nfs uc). In nfsw it is Rockport Turnpike (i haven't played nfsw for long time so i dont remember it exactly) and also the east canyon is somehow connected with Tri-City.
As for San Juan location, ppl said it's located far west but i believe that San Juan is located middle of the Rockport and Palmont, so that player first visit to San Juan
from Lookout Point with nikki and then went to Palmont and also we've seen palmont from San Juan. Now we all saw that san juan is located far west with ool glitch but it is not true,
i think, the devs didn't find where to put so they placed the far west to fill the free space.
Now im telling you the story from beginning. When player (Cooper) escaped from palmont, he went through the Gold Valley Run to far west to the Olympic
City, then after he knocked out by Celeb he flew to Bayview. There he got his revenge and use one of the connectors and entered to Rockport
(to Camdan). Then after he became the #1 Blacklist he tried to escape using drawbridge but cross found him at Lookout Point and totalled the M3. After that he went
with Nikki to San Juan and got the first car and went to Palmont.
So, this is what i think about.correct me if im wrong....and please be polite......XD